Not Just A Buzz Word
"Company Culture" is a buzz phrase that gets thrown around quite a bit. Unfortunately, some might scoffas they picture ping pong tables, company kegs, and nap time while attributing this to "just a Millennial" thing.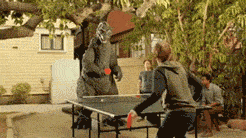 However, like it or not, Millenials are here to stay. They, along with Gen Z, will be shaping the workforce for years to come. Furthermore, the majority of you reading this already know that as much as we all love a good mid day ping pong match, creating a REAL culture that optimizes an entire team for business results is quite the task. Unfortunately, many companies are failing miserably at this.
According to a study done by Gallop, 33% of all US workers are actively disinterested from their current job and 65% are not full activated. This lack of engagement is estimated to cost US companies $500 billion dollars every year 💰. Here's how that breaks down for the average business of different sizes..
Cost to the average for companies with 1-500 employees is 147K per year 🙉
Cost to the average for companies with 1K-10K employees) is 6M per year 🙈
Cost to the average Fortune 1K company is 82M per year 🙊
Even more disturbing, while the cost of employee turnover has been well noted, the Gallop report has determined a recent increase to 51% of the workforce actively looking for another job in their current role 😲.
It's Just Good Business
At Kodo, we feel strongly that the importance of "company culture" is not just for enterprise businesses of the world, but that it's paramount for all size companies to reach their potential. While surveys, ping pong tables, and kegs all play a role, the real trick is to find a way to create an original community at work: a community where all different types of people can unite for common business goals, and have fun while doing it.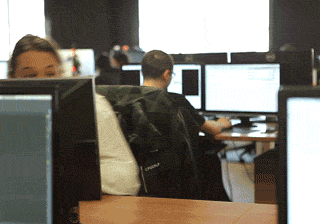 At Kodo we help build those communities and those cultures. By making company initiatives accessible, customizable, and modernized for any size company, our goal is for every one of your people to know they can come to Kodo to feel more connected to their company, their co-workers, and be blown away by how awesome you are 🙌.
Alright, Let's Do This!
You still might be asking, how will this work for my company? While the beauty of our platform is that you can 100% make it your own, here are some ideas to get you started 💡.
Step #1:
Create custom culture initiatives that fit your company personality:
Key focus there on personality. The main reason we built a platform with so much optionality is because we didn't want to put our customers in a box. No one likes boxes, especially startups, and if your startup culture is in the early stages of hustle, perhaps creating an initiative around taking an entire month off isn't in the cards for you 🙅. That being said, when that series B and C rolls around perhaps 1 month in the Cayman Islands is exactly what your team culture needs to refresh. It's up to you to make the initiative relative to what you know about and want for you culture because it works better that way. From an execution standpoint, the process is simple: if you're an admin user, simply log into the web app, selective an initiative, fill out details, insert links, documents, gifs, pictures, and anything you think will add some flavor and announce it to your team ✅! If you are having trouble creating them from scratch don't worry, we have some pre-canned initiatives based on your company size that you will be able to customize and make your own.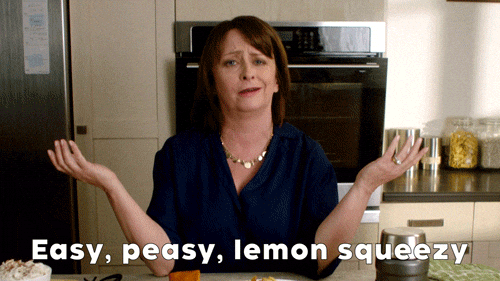 Here are some example culture initiatives in Kodo we think are pretty cool:
#teambuilding
#communityinvolvement
#diversity
#health
#fun
#activites
Step #2:
Create culture activities you know people will actually care about!
Now it's time to activate your people to participate. Once an initiative has been created, Kodo will prompt you to start creating Activities and Rallies associated with that initiative. Activities can be attended in person, and by nature are typically driven by teambuilding, fun, and are most effective when people are interacting and building relationships with each other. Rallies are typically remote, can be ongoing/not one-time and from a culture standpoint will really come into play if much of your workforce is remote, or your looking to connect a dispersed workforce.
Here are some example culture activities we love 💖
#Campingtrip2019- Unless your in Florida, then there are too many Alligators and you might want to go to the beach ⛱.
#PowderDay- It's a thing here in Colorado when it snows a bunch, and trust us, it's awesome 🎿.
#SalesCon-Sales teams know how to do annual conferences, but it's more fun if everyone actually goes 💪.
#RiverCleanup- Humans make plenty of a mess. Insert beach, ocean, lake, stream, park instead of river and that all works too.
#DogShelterVolunteerDay- I mean, every good culture involves some furry friends am I right 🐶🐾?
#Company5K- Make sure the "I used to run a 6 minute mile" guy actually shows up to prove it 🏃.
#FridayHappyHour- Friday Friyay! The work week has to end at some point 💯.
#CoedSportsLeague- I mean, nothing screams culture like company sports uniforms and kickball championships 🏆.
#FitnessChallenge- You have to feel your best, in order to perform at your best.
Step #3:
Give Kodo Spark's you own spin:
This is where the power of what we have built really takes over. We will spare you the fancy language and just let you know that we built the most advanced company communication engine to drive action and participation within the Kodo web and mobile app. That being said, make sure that the messages we will be sending your people have the flair you are looking for. Furthermore, if your team loves Slack as much as we do, we can be that much smarter right out of the gate.
Step #4:
Listen to employee feedback and incorporate moving forward
This may be the most important component, so definitely not one to gloss over. As much as we both think our ideas are amazing (because they are), the reality is no one knows what will benefit your culture better than those you are trying to create it with 🔑. This is why we make it as easy as it gets in Kodo for users to submit ideas on initiatives, how they can be improved, and even ideas on activities that would be really popular. All you have to do is filter out the bad ideas, and incorporate the many, many good ones we know you will get. The more you incorporate the pulse of your company into what you do, the higher the engagement levels will be across the board. It's so important that you may even want to create an initiative around it (hint hint) #employeefeedback.
Here is some sample feedback you might get:
Hello, I know we have an initiative around giving back to the local community here in Colorado. I have worked with this amazing non-profit that is making a dent on helping homelessness in Denver. They have an activity every Saturday and I thought maybe we could get a group together to volunteer. Sending this through Slack (insert slack emoji) so I can add some more details.
Hi, I saw that we have a health initiative and am so excited about it. I am a licensed yoga instructor 🙋 and would be happy to lead a weekly early morning session at the office. I think a lot of people would be interested in coming!
Sending this on behalf of the entire sales team in Atlanta . We haven't seen the dates and details for SalesCon this year and just wanted to that a colleague of mine went to HustleCon last year and it seemed way more impactful, we should consider it 🙏.
Diversity in tech is such an awesome initiative we have! There is a meetup a go to on Wednesday evenings that I think others at our company would enjoy. It might even be something we should sponsor?
I hate this initiative and I hate Kodo. It sucks. (JK, if you get this message that person probably isn't a culture fit for your company anyways 😂😜.
Step #5:
Keep the momentum going
Now that you have all this excitement building the worst thing you can do is go back to the status quo. That's why recommend have 2-3 admin users per 50-75 employees so you can keep the ideas fresh and activity flowing. We suggest having at least 2 activities per initiative at all times otherwise it will seem like that initiative is not a priority for you (we don't want that). After initial onboarding, an admin user shouldn't have to spend more than 5 minutes to keep content fresh, and have the culture you and your competitors would only dream of.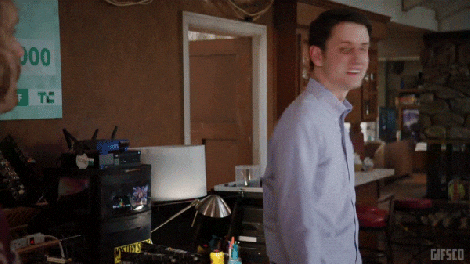 Rome Wasn't Built In A Day
Lastly, Kodo makes building culture waaaaaaaaayyyyyy easier, but it will still take time, refinement and commitment to maneuver through the different stages of your company, and the peaks/valleys ⛰ that come along with it. However, the sooner you start the better so make a statement that you care about "being better" and sign up for Kodo to start building upon your culture today. It's fun, it's easy, and it just makes sense
.
We also would love to hear your ideas and feedback! What Initiatives, and associated activities would you use Kodo for? How can we make things better? Submit your ideas here.