Numbers Tell A Story
Over the past decade, more than a trillion dollars has been spent on "Sustainability/Workplace" initiatives 😲. Unfortunately, where there is a will, there is not always a way. When it comes to launching these initiatives into practice, companies lack the tools to communicate and activate employees and to validate uptake. A report by HBR found that 70% of corporate change initiatives fail 😔.
That failure is costly on multiple fronts. Within US corporations alone over 100B is still wasted every year on unnecessary utility costs (energy, water, waste) 🔌. The fact of the matter is that most companies either aren't very good at implementing sustainability initiatives OR they don't have an easy way to start particularly if they have a small utility footprint.
However, sustainability in the workplace is one of, if not the most influential topic when it comes to the modern workplace feeling connected to where they work. But don't take our word for it, check out the numbers 📈.
Big, Medium, or Small, the business case for prioritizing sustainability in both the workplace AND at home is undeniable. This may already be a priority, in which you just need to find the right tool 🔧to make it happen. If you haven't gotten started yet, well your people 1000% care about and value it which means you should too if you care about top and bottom line revenue (hint: lower utility bills save you money). And if that's not enough do it for your kids, grandchildren, polar bears, future ski seasons, love of coastal cities, conscience, Leonardo Dicaprio, or because everyone else says so.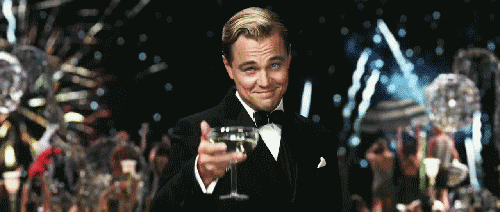 Ok...But this is hard, and what impact can my company really have?
If you're reading this blog, you likely fall into one of two camps:
You already have a "sustainability" team, or a "do good" team in place, but you're sitting somewhere along the statline of how hard it is to actually get these initiatives off the ground and working.

First of all, THANK YOU. You and your companies are leaders 💪.
Second, people DO care about your work and admire you, even if it doesn't feel like (see above stats).
Third, we know KODO is the tool you are missing 🙌.

You and your company value sustainability but perhaps you're a small company, and you don't have the time or know how to formalize that commitment with a lack of a facility footprint.
First, keep in mind that you CAN make an impact with a small footprint💯. Many companies your size even formally make a commitment by becoming a "B Corporation". What you will notice is that it's full of small companies just like you.
Making a commitment is one thing, but this about embedding workplace sustainability into your company? That's the hardest part, and it's exactly why we are here to help.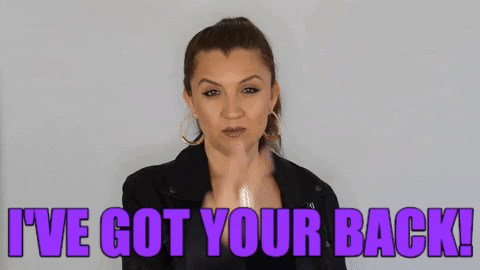 At Kodo know what it takes to take your workplace culture to the next level. By making company initiatives accessible, customizable, and modernized for any size company, our goal is for every one of your people to know they can come to Kodo to feel more connected to their company in the workplace, and know that everyone is collectively doing their part to build sustainable and efficiently run workplaces 😎.
How does this play out in Kodo?
You still might be asking, how will this work for my company? While the beauty of our platform is that you can 100% make it your own, here are some ideas to get you started 💡.
Step #1:
Create custom workplace initiatives that fit for your workplace goals and footprint:
The problem with other tools we have noticed is that they are for a very specific type of company (typically really large ones). That simply doesn't work for everyone as just because you don't spend 100 million+ on utility costs doesn't mean sustainability is not important to you and your company ✊. Plus workplace also extends to general operations, general cost savings measures, etc and we can all be better on that front. The main reason we built a platform with so much optionality is to make sure that everyone can make a commitment to "be better" and more sustainable in the workplace. That will look different depending on your actual office setup. If you pay your own utility bill, energy, waste and water reduction initiatives can be a huge win on multiple fronts. If you lease your space, perhaps an initiative around "general operations", "cost savings and purchasing 💲", or "commuting options", etc might be more suited for you before you talk to your landlord. From an execution standpoint, the process is simple: if you're an admin user, simply log into the web app, selective an initiative, fill out details, insert links, documents, gifs, pictures, and anything you think will add some flavor and announce it to your team ✅! If you are having trouble creating them from scratch don't worry, we have some pre-canned initiatives based on your company size that you will be able to customize and make your own.
Here are some example workplace initiatives in Kodo we think are pretty cool:
#sustainability
#spendmanagement
#operations
Step #2:
Create activities people in the workplace will enjoy!
Now it's time to activate your workplace. Once an initiative has been created, Kodo will prompt you to start creating Activities associated with that initiative. Activities can be attended in person, or just a commitment to an ongoing goal.
Here are some example workplace activities we love 💖
#UtilityCostReduction: Saving money and resources is a total no brainer 🙆.
#BiketoWork: Can also apply to other forms of commuting 🚴. Obnoxious Tesla owners permitted.
#EliminatePlasticWaterBottles: I mean, it just makes sense. Get a Hydroflask or Nalgene♻.
#ZeroWaste: Keep trash out of the landfill, out of oceans, and finally learn how to recycle♻.
#EnergyReduction: For the larger footprints. Behavioral energy efficiency is proven when done effectively⚡.
#SustainabilityatHome: Remote worker approved. Make an impact beyond your four walls🚿.
#DontBurnOurSeriesAFunding: But seriously, fundraising stinks and it's worse when your lighting money on fire. Build the right processes early on💰.
#TravelSavingsTips: Travel hacks that everyone can use, without flying redeye (unless your a champ)✈.
#BuildingControlOptimization: Enterprise approved. If you have a fancy energy reduction system in place, stop fighting against your building occupants 🔌.
#GoPaperless: I mean, it is the 21st century. No Fax Machines allowed🙅.
Step #3:
Give Kodo Spark's you own spin:
This is where the power of what we have built really takes over. We will spare you the fancy language and just let you know that we built the most advanced company communication engine to drive action and participation within the Kodo web and mobile app. That being said, make sure that the messages we will be sending your people have the flair you are looking for. Furthermore, if your team loves Slack as much as we do, we can be that much smarter right out of the gate.
Step #4:
Listen to employee feedback and incorporate moving forward
This may be the most important component, so definitely not one to gloss over. As much as we both think our ideas are amazing (because they are), the reality is no one knows what will benefit your culture better than those you are trying to create it with 🔑. This is why we make it as easy as it gets in Kodo for users to submit ideas on initiatives, how they can be improved, and even ideas on activities that would be really popular. All you have to do is filter out the bad ideas, and incorporate the many, many good ones we know you will get. The more you incorporate the pulse of your company into what you do, the higher the engagement levels will be across the board. It's so important that you may even want to create an initiative around it (hint hint) #employeefeedback.
Here is some sample feedback you might get:
I have been part of the "Bike To Work" 🚴 initiative and was wondering if we should extend this to electric vehicles, public commuting and ride shares 🚙? I know a lot more people would get signed up.
Hi, I saw that we have an "Eliminate Plastic Water Bottles" initiative. I think if we had some Hooli water bottles to hand out we would get a lot more participation. Plus, we don't have any recycling containers here in the LA Office 🌆.
Our cost savings and purchasing initiative is awesome but it's missing a cost category! I am the office manager at the New York location and we spend waaaay to much on office supplies with rogue spending. I think if we added some information about this to the initiative we will save some major bucks💵.
Hi, I know that we have an Energy Reduction initiative, but have noticed that the A/c is running and the lights are all on as late as 9PM 😤. We should definitely do something about that.
The "Operations" initiative is super helpful but I think if we added some more info on purchasing protocols 💬 it would be even better. I know many of us don't know where to buy materials so we do it ourselves and were probably not getting the best pricing.
Step #5:
Keep the momentum going
Now that you have all this excitement building the worst thing you can do is go back to the status quo. That's why recommend have 2-3 admin users per 50-75 employees so you can keep the ideas fresh and activity flowing. We suggest having at least 2 activities per initiative at all times otherwise it will seem like that initiative is not a priority for you (we don't want that). After initial onboarding, an admin user shouldn't have to spend more than 5 minutes to keep content fresh, and have the workplace vibe you and your competitors would only dream of.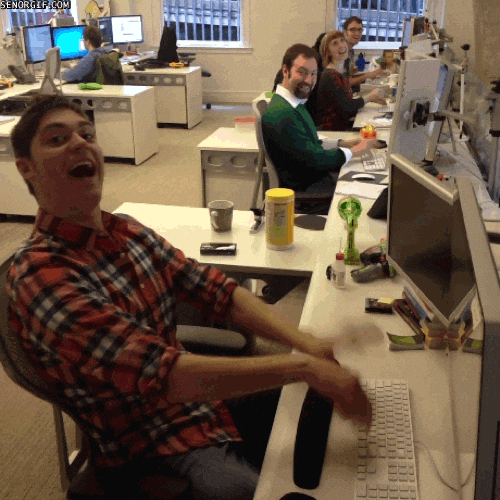 Rome Wasn't Built In A Day
Lastly, Kodo makes building a sustainable workplace much much easier, but it will still take time, refinement and commitment to maneuver through the different stages of your company, and the peaks/valleys ⛰ that come along with it. However, the sooner you start the better so make a statement that you care about "being better" and sign up for Kodo to start building a sustainable workplace. It's fun, it's easy, and it just makes sense
.
We also would love to hear your ideas and feedback! What Initiatives, and associated activities would you use Kodo for? How can we make things better? Submit your ideas here.