The Modern Workforce Gets Stuff Done
If there is one thing that we all know it's that virtually no employee likes being tied down by corporate red tape, and generally inefficient processes. Particularly the modern employee whom when motivated correctly, possess some incredibly valuable traits. Among other things the skill-sets the typically modern employee has around efficiency, autonomy, curiosity, and the ability to simply figure stuff out are extremely valuable. At no other point in history is it more accessible and appealing to learn new things, improve your skills, and be more productive. We absolutely love that about the modern workforce.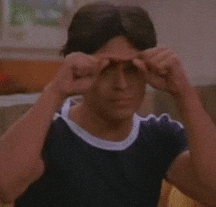 That being said, those same traits can totally backfire on companies if they subject employee to the atrocities of corporate red tape, and lack the structure needed for further learning and career advancement. The answers of "it's the way things have always been done", or "just do your job" simply don't work anymore 🙅.
Here are some scary stats if that's your approach:
76% of millennials think professional development opportunities are one of the most important elements of company culture (Execu-Search) 😮
36% of workers and nearly HALF of millennials would consider quitting a job that didn't provide learning opportunities (Docebo)😮
Competing Forces
In today's world people would simply rather just do what they love and supplement their life financial by driving for Lyft, delivering for grubhub, or the thousands of other gig economy opportunities 🚙.
In fact, according to a Gallup Poll, one-quarter of all full-time employees in the U.S. engage in independent work, or gig jobs. That equates to approximately 32M US employees. According to a recent McKinsey Global Institute study, 20-30% of the working population has spent some time in the gig economy. The overall size of the gig economy, including those who mix part-time with gig work or only work gig jobs, is estimated at 162M 💰.
Much of the aforementioned can be attributed to companies doing a terrible job of giving the modern employee the tools they need to not just do their job but improve their overall skill-set. The boring training modules/meetings, and corporate mumbo jumbo don't cut it anymore.
Furthermore if you are a startup or medium sized company getting this structure in place is time consuming, difficult, and the solutions that exist or overkill/too expensive.
In either scenario the challenge lies in that at some point companies still have things to get done, processes to follow, and you HAVE to get your employees the tools that they need to succeed somehow✅.
This Doesn't Have to Be So Hard
For the enterprise companies of the world, you likely have current systems and things in place already but your constantly flabbergasted at the lack of uptake. We think that you obviously have a head start, but if the experience your delivering to your employees looks straight out of the Windows 95 launch party, there lies your problem.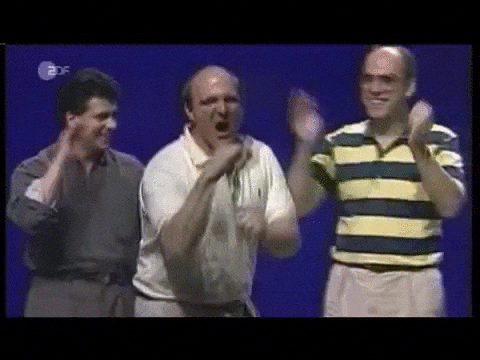 If you are a smaller company or startup that doesn't have the resources of a Fortune 1,000 type professional development program there is no need to fret. One of the amazing things about the world we live in is that thanks to our friends at Hooli and others the content to advance learning, and access to the tools needed to do your job efficiently are right at your fingertips ☝.
Perhaps simply aggregating, organizing, and hacking together the resources, tips, tools and preferred methods of your operation to your team in a fun 😜 and pleasant experience is all that you need.
Regardless of where you sit on the spectrum, at Kodo we can help you deliver the tools needed, and activate your team to succeed. By making "Tools" based initiatives, activities, and content accessible, customizable, and modernized for any size company, our goal is for every one of your people to know they can come to Kodo to succeed at their job, and expand their skill set.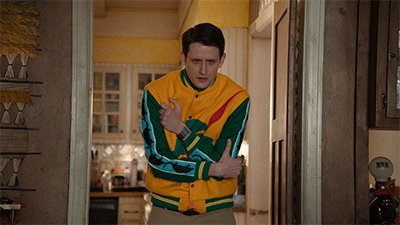 How can I do this in Kodo?
Let's break down some ideas of how you can utilize Kodo for "Tools".
Step #1: Create custom Tools initiatives based on the makeup of your team.
This one is pretty easy, and universal. Your going to want to train your team initially to be the best they can possible be at their job, give them what they need to constantly get better, and provide easy opportunities for advancement. Create initiatives that cover those three pillars and you should be set with the basics. That being said, if you want to push the envelope 📩 think about how you can create an inter-company gig economy of sorts and simply label the initiative "opportunities". Perhaps your marketing team needs some photos for a new campaign, and John in Sales moonlights as a photographer, Bingo 👌. Perhaps your product team needs to test a new product feature and you have 100 employees not on the product team, Cha Ching!
Here are some tools based initiatives in Kodo we think are pretty cool 😎:
#learning
#training
#opportunities
Step #2:
Create activities associated with the overall initiatives.
Now it's time to get creative. Think about the different functions of your organization, what specific things do they need to be trained on, what and sorts of skills would they people looking to obtain. For example, perhaps your sales team uses the Gap Selling framework and their is a online workshop on the topic that would be a perfect activity. Or maybe members of your content marketing team want to learn the ins and outs of Facebook Ads, perhaps your star growth hacker can run a hour long workshop. Create the activity, throw in some links, documents, and relevant information and you are on your way. The opportunities are endless.
Here are some example tools based activities we love 💖
#ProductivityHacks101
#BeAProductManager
#ColdCallingTipsWithJordanBelfort
#ProductTesting
#SocialAdsWorkshop
#TechStackTraining
#NewEmployeeOnboarding
#IntroToPython
#CrowdSourcedMarketingContent
#InternalGigOpportunties
Step #3:
Give Kodo Spark's you own spin:
Similar to other initiative types this is where the power of what we have built really takes over. We will spare you the fancy language and just let you know that we built the most advanced company communication engine to drive action and participation within the Kodo web and mobile app. That being said, make sure that the messages we will be sending your people have the flair and content you are looking for 🔥. Furthermore, if your team loves Slack as much as we do, we can be that much smarter right out of the gate
Step #4:
Listen to employee feedback and incorporate moving forward
This may be the most important component, so definitely not one to gloss over. As much as we both think our ideas are amazing (because they are), the reality is no one knows what your team wants and needs more than your team. This is why we make it as easy as it gets in Kodo for users to submit ideas on initiatives, how they can be improved, and even ideas on activities that would be really popular. All you have to do is filter out the bad ideas, and incorporate the many, many good ones we know you will get. The more you incorporate the pulse of your company into what you do, the higher the engagement levels will be across the board. It's so important that you may even want to create an initiative around it (hint hint) #employeefeedback.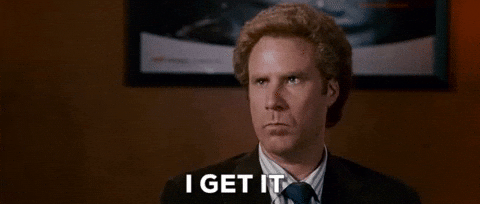 Here is some sample feedback you might get:
Hey, this is Stacy in sales development. I found this really amazing software platform that will cut our prospecting time in half and help us deliver more quality leads to the Account Executives. We should definitely check this out 👀.
Hello, I have noticed that many of our entry level employees and interns are having to supplement their compensation by driving for Lyft over the weekend. I know so many people in the company pay random people to walk their dogs 🐩, or babysit their kids 👶. Would it be possible for us to post the opportunities in Kodo and send to those groups in our company?
Hi, I have noticed that many of our junior developers are interested in expanding their skillsets. Can we create an initiative where if they wanted to work on/test some future features in their spare time that they have the ability to do so? It will really fasttrack our development cycles 👏
This is Campbell in sales. I am super interested in learning about the product side, and what a career would look like in that field 😊. Plus I think it will really help me understand our business better. Is there any good resources I can access to learn more?
Step #5:
Keep things Fresh
Things are constantly changing, and the tools available to help your team are improving weekly if not daily. That's why we recommend having 1 or 2 admin users for each major business function (sales, marketing, product, operations, etc) in order to keep tabs on the latest and greatest 🙌. Updating things in Kodo on at least a monthly basis if not having admin spend a few hours a week getting your team access to the best tools will pay major dividends.
We also would love to hear your ideas and feedback! What Initiatives, and associated activities would you use Kodo for? How can we make things better? Submit your ideas here.